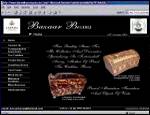 Bazaar Boxes
"Dealing in rare and expensive items we needed a very high quality website.
WebStall
demonstrated an enthusiasm and professionalism that delivered us just what we need, at a price we still can't believe. We were even happier when we managed a sale within a week of launching!
Mark & Andy
, www.bazaarboxes.com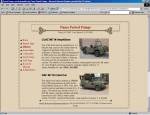 Puma Period Pumps
"My
WebStall
is ideal. It's very quick - I just type in what I need and it updates like magic - I've just started a new line in vintage radio receivers and within a few weeks I'd sold two, one to the States and both via the
WebStall
"
Dick Mason
, www.pumaperiodpumps.com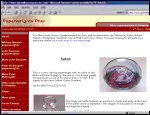 Paperweights Plus
"Hi Phil, Many thanks for the changes, in particular the advanced analysis will really be useful. I thought you might like a quote to use as you wish.
'Very easy to use. Great back-up. Most of all it works! The profit on our first month's sales has already paid our setting up cost and the first quarter's fee!'
"
Steve Burke
, www.paperweightsplus.com